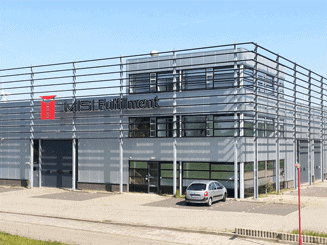 Europe Distribution Center
Zoetermeer, Netherlands
About Spectrum Supplements
Spectrum Supplements, online supplier of vitamins and supplements for families with special needs children and people of all ages, serves as your One-Stop-Shop for high quality supplements from the best brands in the industry. Since 2004, we've been serving customers in over 80 countries around the world.
Spectrum Supplements primarily serves families with special healthcare needs such as children on the Autism Spectrum, ASD, ADD, ADHD, etc. In today's economy we're all striving to save costs and that's where we can help.
Spectrum Supplements is the largest and fastest growing independent distributor in our niche marketplace with over 100 Brands and the broadest selection of products. We save our customers thousands of dollars each year in shipping costs alone.
We are happy to be among our industry's leading companies. We attribute this success to You, our customer. We thank you for your continued support and for helping us spread the word about our company around the globe.
Supplying you with supplements is all we do. We have solid, long lasting relationships with our suppliers enabling us to keep inventory at our stocking locations ready for you. Yes, occasionally we run out of stock due to shortages from our suppliers, however each day we strive to get you the supplements you need, when you need them.
Our competitors are few and we all know one another. In fact, we regularly trade inventory with the idea in mind to service our customers the best way we can. If you're looking for a supplements source where you get the same people on the phone, and the same people who pick/pack & ship your orders year after year, you'll be happy with Spectrum Supplements. We invite you to give us a try.
We believe there are really only 3 things needed to successfully grow our business:
1. Provide better personalized service than our competition.
2. Provide more selection of Brand names and products.
3. Provide a lower overall cost to our customers by offering lower shipping rates.
Our customers include major hospitals, healthcare centers, medical practitioners, clinics, and of course individuals needing to purchase their supplements from a central location. We know we're doing our job right when we see our customers returning over and over again. If we meet our three goals every day, you'll be happy and the friends you tell about us will be happy.
We are a big enough company to meet our customers' demands on time, and small enough to provide customer service that is unmatched in the industry.
Our research consultants and on staff Naturopath are constantly pulsing the market and searching for the best suppliers to expand our product offering for you. We are quite familiar with GF/CF & SCD diets, biomedical treatments and therapies related to special healthcare needs individuals as we work closely with many of the best practitioners in our industry.
Our Europe stockroom is located close to you in Zoetermeer, Netherlands however we may on occasion ship from our U.K. stockroom depending on inventory availability.
We appreciate your feedback and inputs on what we're doing right and how we can improve to serve you better. Contact Us.
Wishing you good health,
John Koutsaris
Founder & President